HHC is short for hexahydrocannabinol — it's the latest and greatest cannabinoid on the block. This naturally-occurring compound is found in the flowers of the Cannabis sativa plant. It forms when cannabis resin is exposed to oxygen and UV light. Most of the cannabinoids break down into inactive components, but a small percentage remains in the form of HHC.
The effects of HHC are roughly 1.5X stronger than delta 8 but maintain a similar relaxing and cerebral effect. In higher doses, the effects more closely resemble delta 9.
 PREPARE FOR TAKEOFF ?
We wanted our Hyperdrive gummies to be strong, so we've prepared them with the same 25 mg portion as we use for our delta 8 gummies. But HHC is stronger, so it's wise to start with just half a gummy for your first adventure.
HHC expands whatever mindset you're feeling prior to taking it. So the fundamentals of set and setting still apply here. It's wise to spend some time preparing for takeoff and getting your mind right before you start.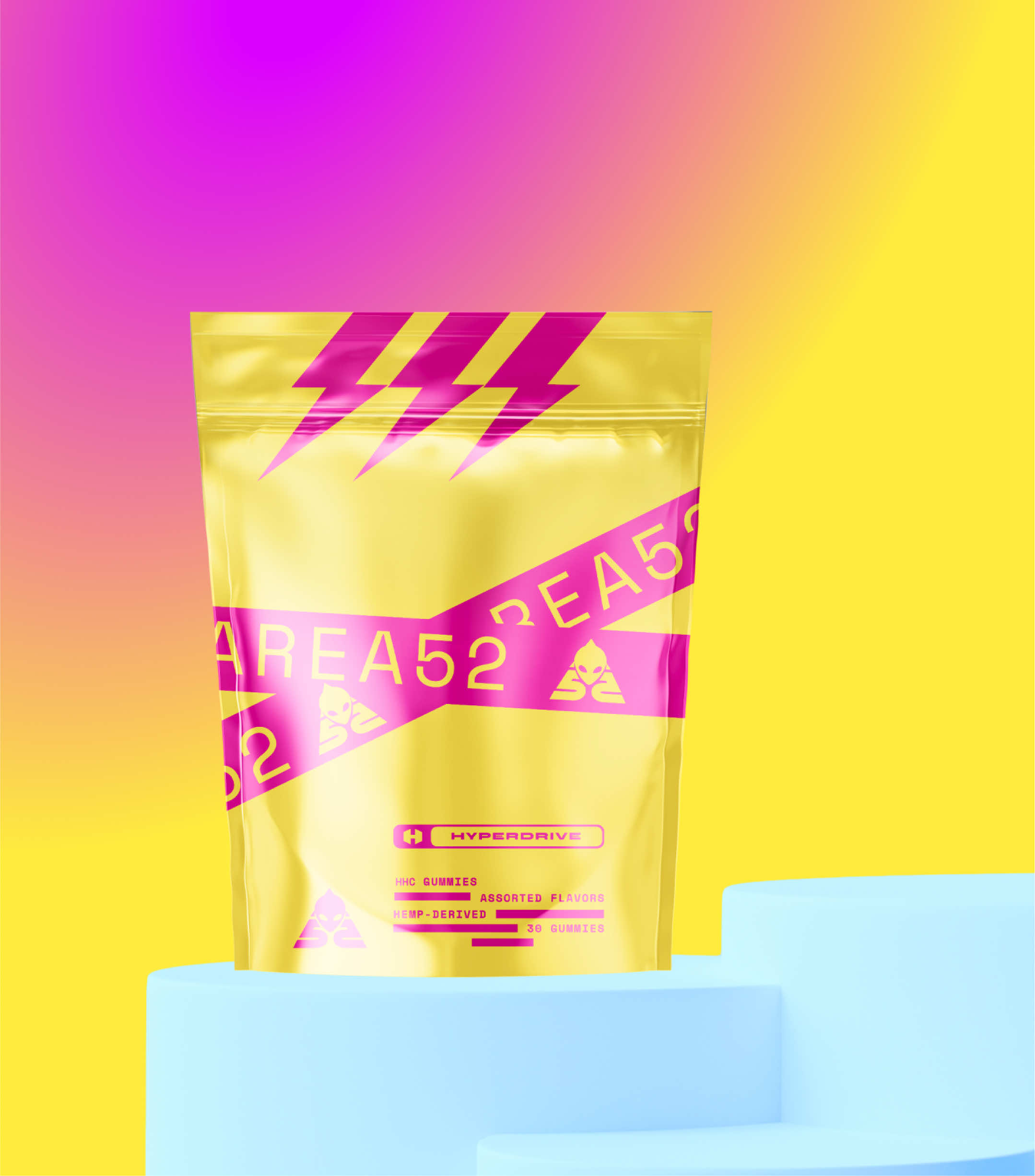 HEMP-DERIVED & FEDERALLY COMPLIANT
Our HHC gummies are made entirely from federally-compliant hemp and contain well below the legal limit of 0.3% THC by weight.
HHC can be found in nature — but only in small amounts. We use a myriad of techniques to optimize the natural conversion of cannabinoids to HHC before isolating and purifying it further. This ensures the final product contains no unwanted chemicals — including THC.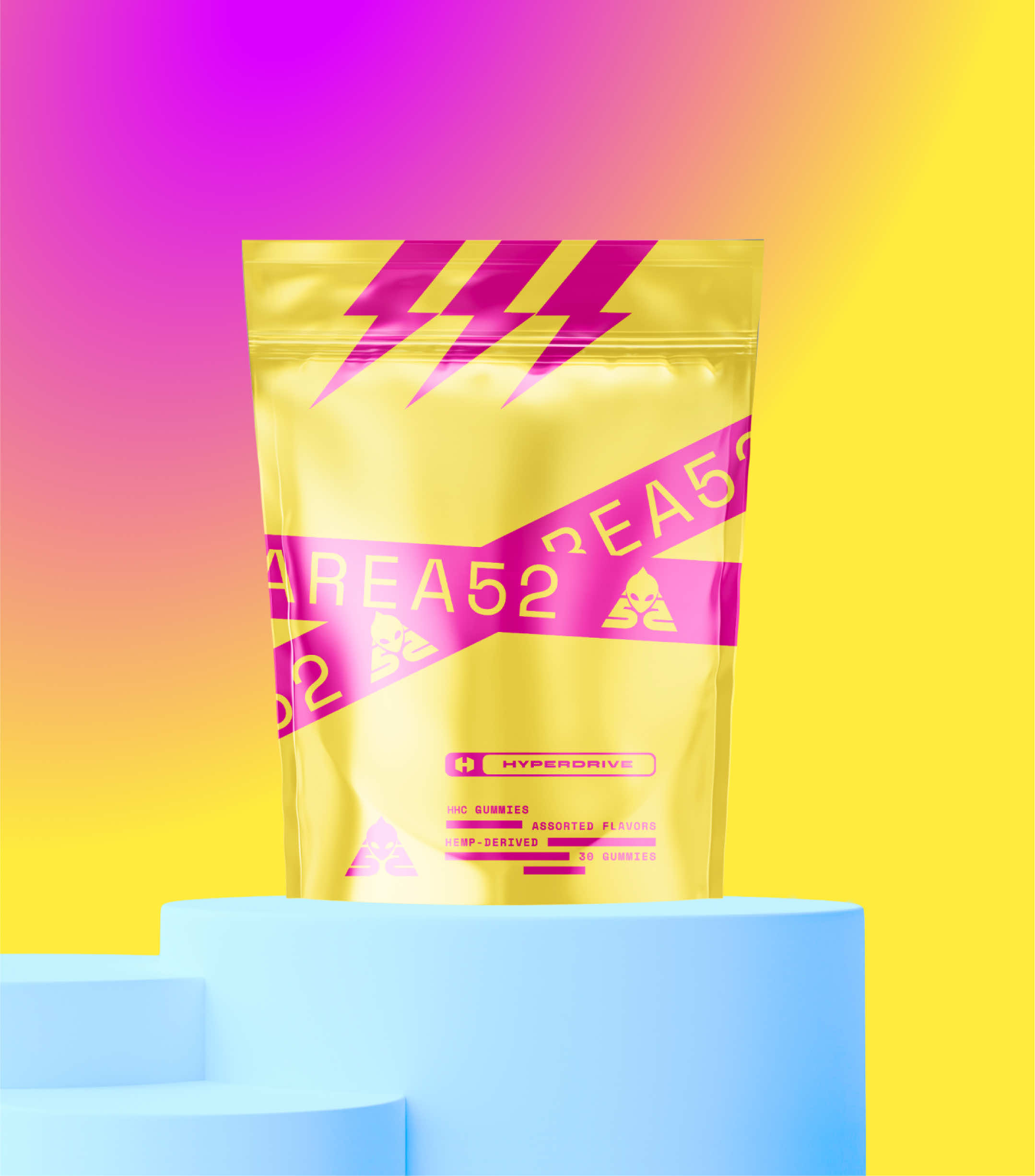 CHOOSE YOUR OWN ADVENTURE ?
Being a human in the 21st century has its perks. With so many cannabinoids on the market we have the luxury to customize our experience by choosing which cannabinoid (or combination of cannabinoids) best fits our desired effects.
Looking for something chill and mellow to use while you wind down for bed? Try delta 8.
Want something potent and energizing? Check out the full-spectrum gummies featuring delta 9 or combine them with our Mars Energy Gummies (non-psychoactive).
If you want something in the middle — offering a blend of relaxing and euphoric effects, HHC is an excellent choice.
 CLEAN. PURE. POTENT.
When HHC was first discovered, the only way to make it was to use heavy metals. There were no good methods for testing the purity of the final product. Some companies are still using these outdated and frankly dangerous methods of extraction today.
We started the process of making HHC over a year ago but waited until the testing parameters were fully-developed and newer methods of isolation were discovered before we rolled them out. Using modern extraction methods, we're able to skip the need for heavy metal reagents entirely.
This ensures our products are as clean, pure, and as potent as possible. Every batch is tested by an independent to prove it.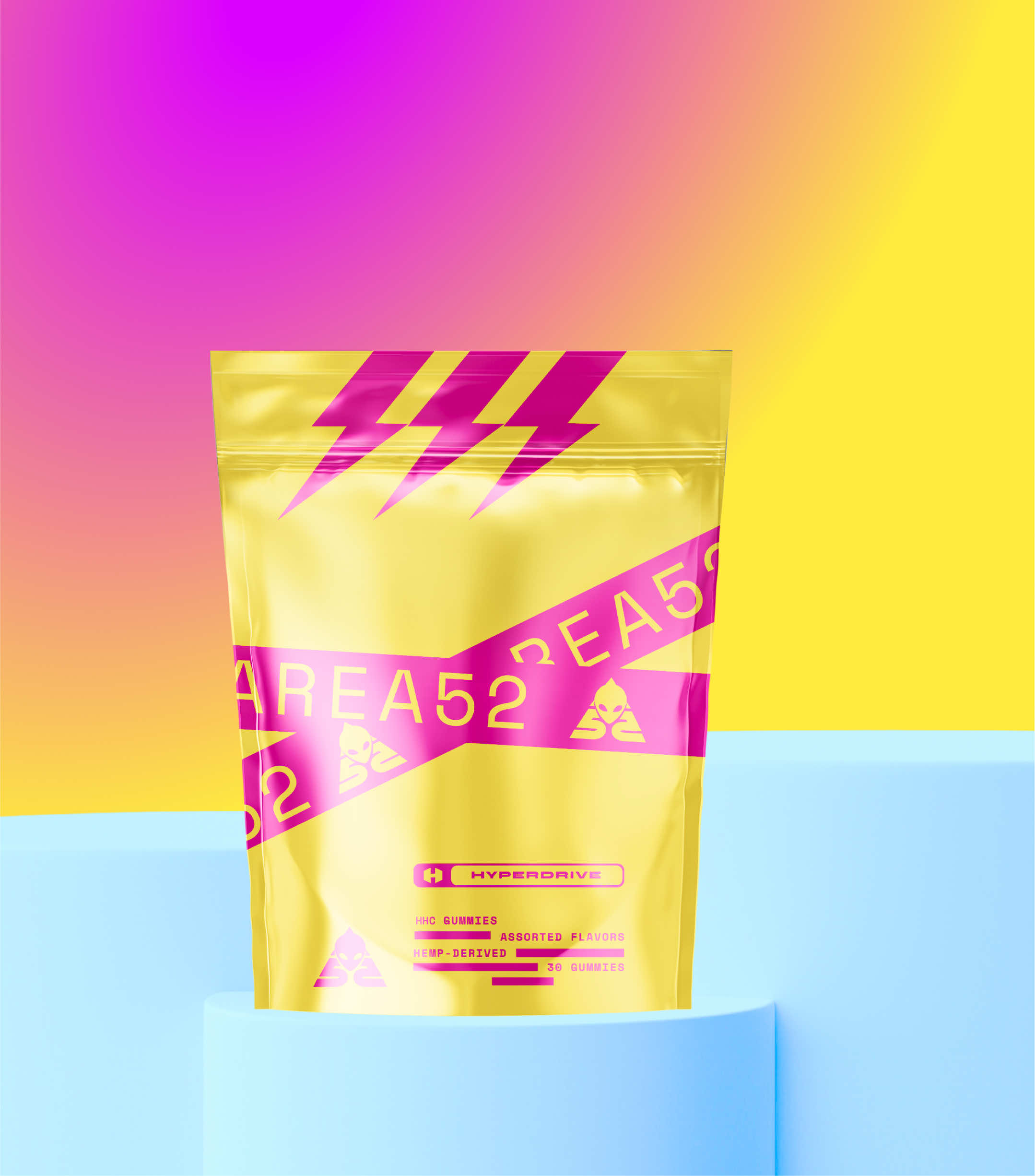 HOUSEKEEPING: PRECAUTIONS & SAFETY
Using cannabinoids responsibly isn't rocket science: Don't drive. Don't operate dangerous equipment. And don't use these gummies if you're pregnant, breastfeeding, or taking prescription medications.
Always follow the recommended serving size when using these gummies.
Our Hyperdrive gummies are intended for those above the age of 21 only. If you have kids bumbling about, make sure you lock up your stash when you're not around.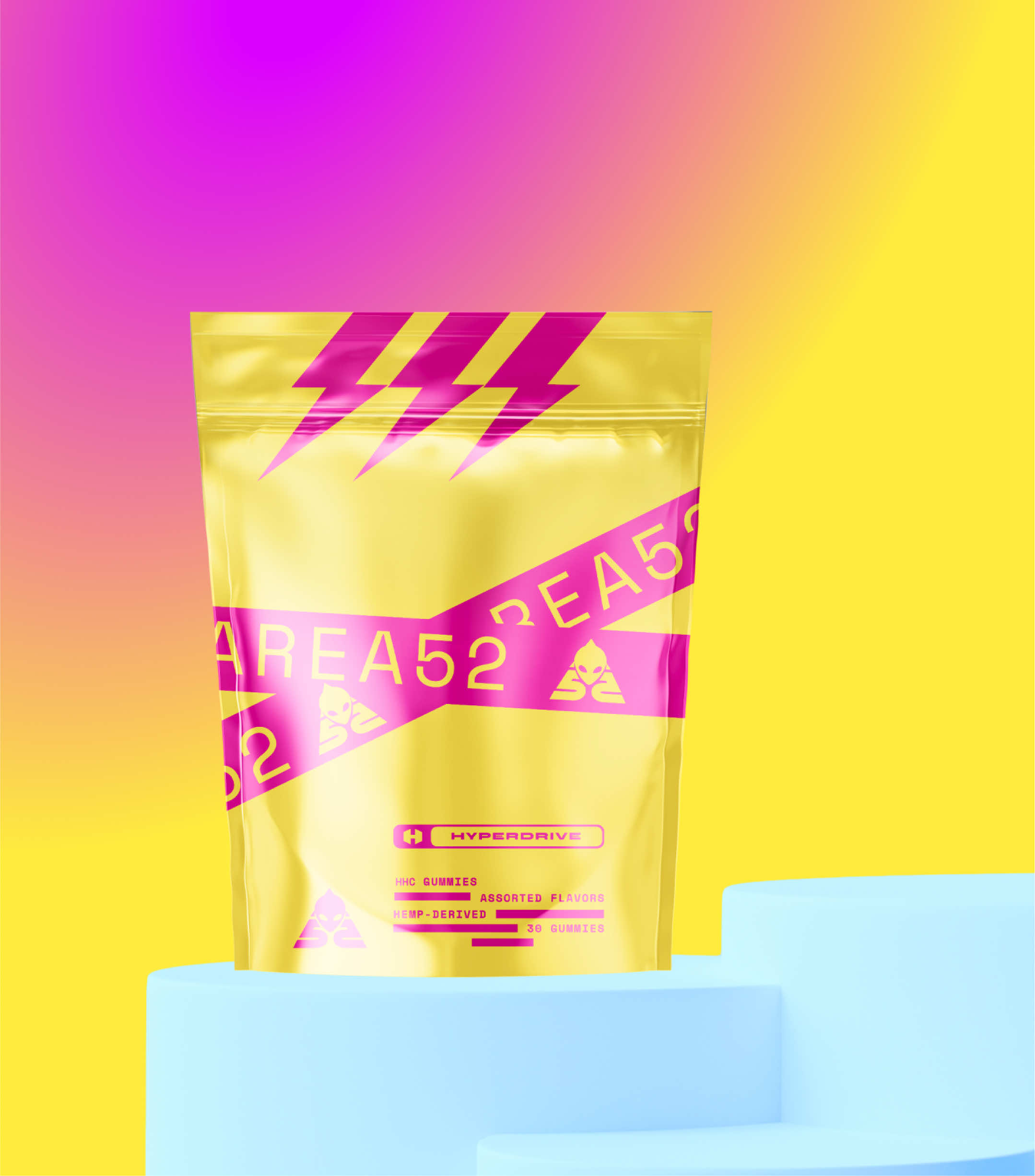 HYPERDRIVE HHC GUMMIES FAQS
Where Will Area 52 Ship
Each US state has the freedom to create its own laws surrounding HHC and other cannabinoids. These laws change all the time, and our legal team operates around the clock to monitor and adapt to these changes as they come.
As a result, we're able to ship HHC to most but not all 50 states.
If you believe there's an error in a state we've blocked from purchasing these HHC gummies,
Are These Gummies Vegan-Friendly?
They are! We believe in the use of plants for the betterment of the self and the world around us. It would be hypocritical to support an industry that directly leads to the suffering of animals on a commercial scale.
For this reason, we use purely plant-based ingredients to make all our gummies — not just our Hyperdrive Gummies. We use pectin instead of bovine gelatin, and all the stabilizers and additives necessary for the gummy to maintain its shape and flavor are all made from plants.
How Many Gummies Should I Take?
One serving is equal to half a gummy. This works out to 12.5 mg of HHC.
Everybody responds differently to HHC, so it's important to start low and increase the dose only after you've become familiarized with how it affects you individually. Some people will find half a gummy is just perfect; others may need as many as two.
Will HHC Get Me High?
HHC activates the same receptors in the body as other active cannabinoids and will produce very similar effects.
Most users experience moderate sensory perception, changes in the perception of time, and increases in divergent thought patterns (corresponds with creativity and out-of-the-box thinking).
We like to take our HHC gummies, lay back with some quality headphones, and listen to music. ?
Will HHC Make Me Fail A Drug Test For THC?
There's a myth being spread around that HHC users are somehow exempt from testing positive on a drug test. This is not the case. While HHC is different from THC, the most common test kits will be able to detect its use the same way it can detect THC.
Avoid using HHC for at least 2-weeks (3 is better) if you have an upcoming drug test.