Almost everything you need to know about Sour Space Candy CBD flower is in its name. Sour? It's delicious sour flavor profile simply cannot be found in any other strain. The closest you'll get is Sour Tsunami, which is one of this strain's parent flowers. Space? This federally legal flower's effects are so mind-centering and uplifting that you'll feel out of this world! Candy? One of the parent strains for this bud was Early Resin Berry, which adds sweet-as-candy notes to the overall taste and smell. Sour Space Candy Delta-8 THC flower is an excellent daytime strain for staying productive and energetic!
Locally Sourced From: Oregon
Genetics: Sour Tsunami x Early Resin Berry
SOUR SPACE CANDY CBD FLOWER
Sometimes it can be hard to justify the outlandish names of some hemp strains. Purple Monkey Balls, Bob Saget OG, Han Solo Burger, and even strains receiving high praise like Bio-Jesus come to mind, making even the most open-minded cannabis fans wonder, "What were they thinking when they named it that?" But Sour Space Candy falls into the opposite realm where it is so abundantly clear where it got its name that it is almost impossible to imagine calling it anything else!
And with such an appetizing name, it's hard not to wonder what about Sour Space Candy CBD Flower has justified its title! If you're wondering this and more, you're at the right place! We're here to take you on a deep dive into the cosmos to illuminate one of the best tools a space cadet can get their hands on, Sour Space Candy.
So buckle in and keep reading because this spaceship is about to take flight!
WHAT IS SOUR SPACE CANDY CBD FLOWER?
Sour Space Candy CBD hemp flower is a high CBD strain created by combining Sour Tsunami with Early Resin Berry. Sour Tsunami is one of the first known strains bred particularly to garner a high CBD content, making it a welcome addition to the genetic qualities provided by the frequently bred Early Resin Berry. Space Candy is renowned for daytime use due to its uplifting effect, perfect for encouraging fun and engaging socialization.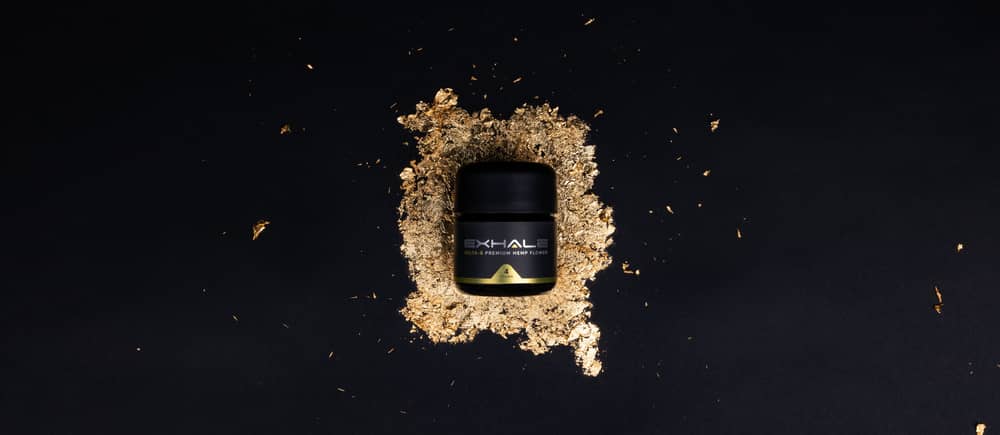 Is Sour Space Candy CBD Flower Indica or Sativa?
Expressing itself as a true hybrid, Sour Space Candy provides its consumer with a balanced mixture of social energy and stress relief. At the same time, it can also provide physical calm and release from discomfort. This balance allows Sour Space to work as an energizing daytime strain without becoming a one-dimensional experience.
Flower Look
When you first see the buds produced by a Sour Space Candy plant, you'll understand immediately where it got its name from. This strain will show dense buds with green, orange, and purple tones. Sour Space Candy graces hemp fans with some of the most desirable colors in popular strains and gives it excellent shelf appeal.
Sour Space Candy will also produce a nice layer of crystalline frosting, giving consumers ample trichomes to enjoy. An abundance of resinous trichomes gives Space Candy appropriately sticky buds, a sure sign you've managed to snag some good stuff!
Flavor & Aroma
One of the most exciting things about trying a new strain is discovering new flavors and aromas. Even better is that you cannot find many of these sensations anywhere besides specific strains. For people who particularly enjoy this part of consuming hemp products, Sour Space Candy can provide a unique experience!
The smell of Space Candy is very strong when it's released from a jar or bag. This scent can easily fill a room with the delicious smell of apples, cherries, and strawberries. This scent is cut and enhanced by notes of gassy sour diesel, perfectly rounding off the tropical fruit tones into a full-fledged body.
You will taste many of the same flavors when this strain is smoked. On the exhale, your palate will enjoy apple flavors and a cocktail of fruits reminiscent of jolly ranchers. While plenty of other strains might be described as having a taste like candy, the unique flavors of Sour Space Candy are sure to provide an experience rarely found in this world.
Terpenes
Terpenes are the compounds responsible for the scent associated with a strain. They create unique flavors and sensations specific to each strain based on their presence. Along with other cannabinoids, terpenes may also have a part to play in influencing the effects of the flower on the endocannabinoid system (ECS).
The Federal Food and Drug Administration (FDA) has not yet confirmed that the usage of terpenes or CBD imparts beneficial qualities to those who use them. As such, consult your health care professional to get a recommendation on consumption and possible benefits.
Below are some of the terpenes in Sour Space Candy, along with the flavors and effects they may impart.
Beta-Myrcene
B-Myrcene is one of the most common terpenes found in cannabis plants. Outside of cannabis, it is found in hops, lemongrass, verbena, cardamom, and mango. Myrcene-rich plants are used in folk medicine as muscle relaxants and sleep aids. It is no surprise, then, that B-Myrcene is the dominant terpene for various strains (both Indica and Sativa). In fact, 40% of modern strains contain Myrcene as its primary terpene, illustrating its versatility.
Beta-Caryophyllene
Found in spices like black pepper, clove, and basil, B-Carophyllene imparts cannabis with a warm, spicy flavor. Your nose will easily recognize caryophyllene for its unique scent that carries notes of musk along with spice and hints of diesel or gas. Caryophyllene may be effective for helping to lower swelling and relieve digestion issues while promoting relaxation.
Terpinolene
This terpene has a multidimensional flavor profile showing some favorite characteristics of cannabis, including scents of pine, flowers, herbs, and sour lemon. Terpinolene is also naturally occurring in many other plants and foods like lilac, cumin, and apples. It is less commonly displayed than some of the most popular terpenes but can provide a potentially uplifting effect, even when present in small amounts.
Pinene
One of the most popular terpenes, Pinene may result from a biological adaptation intended to keep away pesky bugs and rodents. Yet it's a terpene that keeps many people coming back for more! Pinene imparts woodsy, and yes, piney, scents, and flavors to the strains it is found in, resulting in a fresh and natural aroma. The terpene is found in conifer trees, turpentine, dill, and parsley. Pinene may help aid in relaxation and provide some potential relief from aches.
HOW MUCH CBD IS IN EXHALE'S SOUR SPACE CANDY CBD FLOWER?
Sometimes getting a higher amount of CBD at once can provide consumers with more benefits faster. Sour Space Candy might be exactly what you need if you value a product with high amounts of CBD. Sour Space Candy tests at 20.66% CBD, providing consumers with the full experience of CBD without needing to consume large amounts of flower.
This is a very potent variety of CBD hemp flower, sure to make its effects felt even on more experienced CBD consumers. Its strength is part of what makes Sour Space Candy great company for consumers who need powerful relief fast.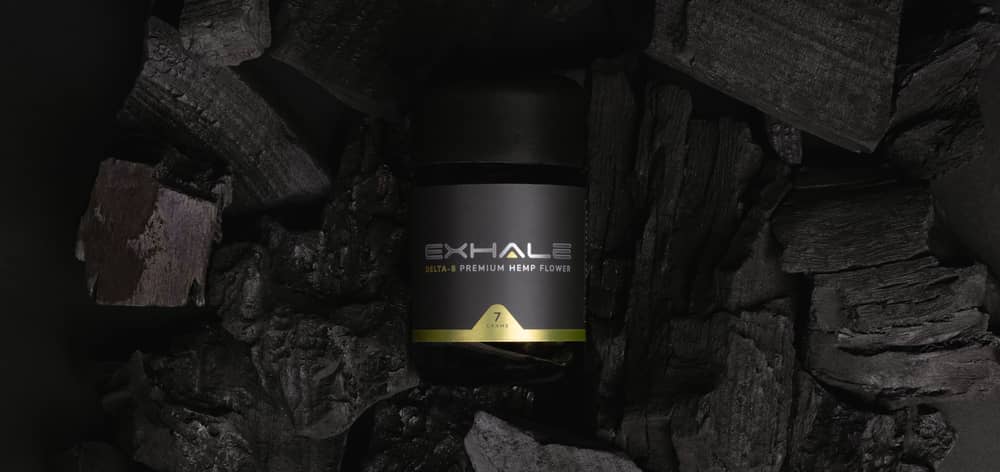 WHAT SOUR SPACE CANDY CBD FLOWER PRODUCTS DOES EXHALE OFFER?
CBD hemp products have many different applications. They are great for promoting wellness, helping us to maintain a balanced life, and helping us relax, among many other things. Exhale produces various CBD products so customers can access various consumption methods!
Each has its advantages, so take a look below to see what might work best for your needs.
Flower
Flower, sometimes called bud, is the most bare-bones and traditional way to consume CBD! CBD hemp flower gives users the benefit of a beautiful aromatic product presented in its all-natural form. CBD flower is great for rolling joints, smoking out of pipes, or loading into an herb vaporizer.
Exhale sources its hemp flower from premier Colorado farms and provides hand-trimmed quality so your bud will look as good as it tastes.
Flower (Smalls)
Looking for the benefits and flavors of CBD hemp flower for a lower price? Small buds might be what you need. Small buds give consumers all the quality of premium hemp flower in a smaller size!
Smalls keep all the hand-trimmed quality and cure found in big nugs but in a smaller size. Smalls are a great product to buy when trying out new strains! They are perfect for smoking, baking into food, and vaping.
Pre Rolls
If rolling joints isn't your strong suit, or you just value convenience, pre-rolls are here to save the day! Exhale's pre-rolls come wrapped in bleach-free, organic hemp papers to create a slow burn without harsh chemicals. Exhale's pre-rolls can provide a joint so good, you might even give up on rolling them yourself!
FINAL THOUGHTS
Sour Space Candy Hemp Flower is one of the strongest CBD strains available on the market. It's an uplifting strain that is perfect for fun social gatherings as it is for a night listening to music or watching movies. In other words, Sour Space Candy is a flexible, potent strain that is easy to fall in love with!
Treat yourself to fast shipping and get the best CBD flower around without the hassle. Explore our website and get access to a wide variety of high-quality hemp products without having to leave the comfort of your home. If you care about high-quality flower, don't just settle for anything; shoot for the stars with Sour Space Candy from Exhale Wellness.